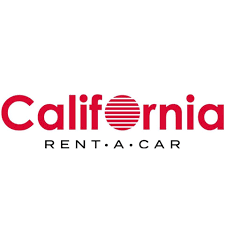 California Rent A Car
Job Title: Manager
California Rent A Car, a fast-paced and rapidly growing company, is seeking a highly motivated, enthusiastic, and detail oriented person for a full-time position as a manager.
JOB SUMMARY:
As a manager, you will be responsible for developing your team members while ensuring that the company is providing a first-class customer service experience. As an essential part of the team, you will assist with increasing profitability as you train and develop with your staff.
RESPONSIBILITIES:
Leading the team to ensure that daily responsibilities and assigned tasks are complete and maintained at performance standard levels
Training and on-going development of new hires, assuring necessary tools and information is in place to incubate success
Exerting strong team building skills through goal-setting, motivation and follow up to reach those goals
Improving the team and facilitating the communication among the members
Exceeding and meeting departmental objectives, including conversion targets and lead generation
Creating a sense of ownership within the employees and resolving employee issues, if any
Communicating the company's purpose, core values, vision to employees
Ensuring that the employees follow their schedules properly as designed
Striving for new ways continually, to increase the opportunities of sales
Facilitating cross functional communication within employees for improved working conditions
Active participation in meetings
Documenting general reports on each team member's performance and targets as well as ensuring that they exceed the targets
Perform any other job duties as assigned
REQUIREMENTS:
Must have a minimum of 3-5 years of work experience in sales and customer service
Strong knowledge of customer care techniques and processes
Must be at least 21 and have a valid driver's license with a clean driving record
Ability to coach, motivate and interact with others
Ability to prioritize and meet deadlines from multi-staff members within the department
Must have good supervisory and strong communication skills
Exceptional interpersonal and relationship building skills
Strong organizational skills with the ability to multi-task
Ability to manage stressful or unusual situations to maintain good customer service
Ability to work 40 hours per week including weekend, day and/or evening hours
Must be authorized to work in the United States and not require work authorization sponsorship by our company for this position now or in the future
COMPANY BENEFITS:
Competitive pay
Medical, Dental, and Vision insurances for full-time employees after 60 days of employment
401(k) participation for employees after 1 year of employment
To apply, use the form here.